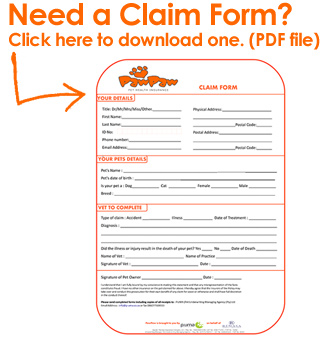 Broker Online Application Form
Please click here to access our online broker-only application form.
(Requires a login password, please contact us to obtain access.)
Alternatively, please find downloadable documents and application forms here:
** Clicking these links will open the PDF in a new tab to view, with the option of saving them for future use.
As a broker, if you have any questions or feedback, or need any help with any of the above, we're a phone call: 021 403 9177, Fax 021 403 9188 or email: info@pumainsurance.co.za away.

Alternatively, please use the contact form available HERE to reach us, and we'll get back to you.
Have you insured the whole family?
Introducing: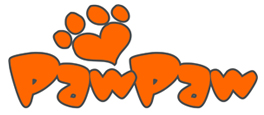 PawPaw Pet Health Insurance
o A stand alone product available to the general broker
o PawPaw is a cost effective, easily understood pet health care product
o The PawPaw policy is an easy to read one page document, no technical jargon, hidden clauses or small print
o PawPaw takes care of the essential acute and trauma events – the events that really matter
o We avoid having to place limits or sub-limits on treatments through efficient case-management
with support by our qualified veterinarian
o Pre-authorisation and evaluation of pre-quotes enables effective cost management and control
o A bespoke IT platform with full administration and claims processing
The Market
South Africa has the worlds 6th largest population of pet dogs with approximately 9.1 million pet dogs, with as many domestic cats.
There are less than 30 000 pets that are currently insured in South Africa, so there is a huge untapped market.
Taking these figures into account,  we have designed PawPaw Pet Health Insurance to the huge need in the market by offering affordable, ethical and transparent insurance administration of this superb product. Take a look at our hugely competitive pricing structure in comparison to most other leaders in the field.
(data and map from worldofmaps.com)
Our Competitive cover at a glance: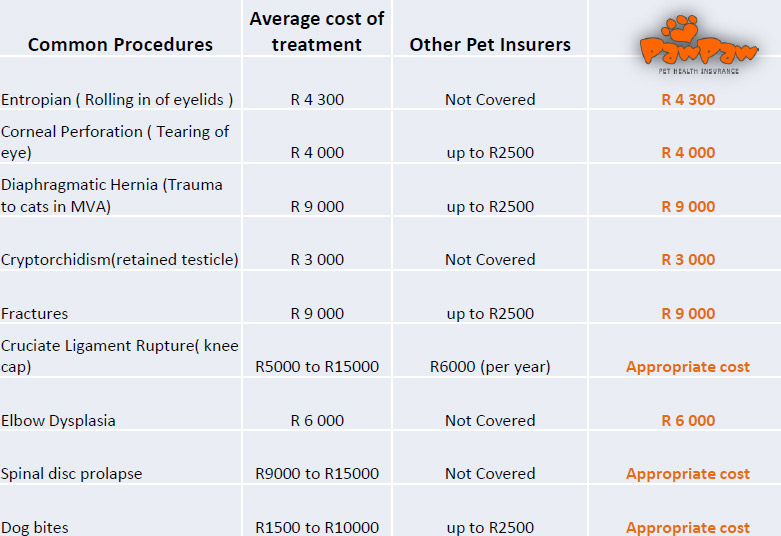 Highlighting Key Features of this Product:
o Premium Dog – R237.00
o Premium Cat – R165.00
o Accident Only – R100.00
o Microchip, permanent identification or tattoo – not required
o Age – Older than 8 weeks and younger than 8 years
o All vaccinations must be up to date
o Waiting Period – one calendar month waiting period from start date of policy, accidental injuries are fully covered from the date of inception
o Condition specific waiting periods – No
o Excess Fee – Minimum R200 with a maximum of 10% per claim
o Annual Limit – No
o Sub Limits – No
o Breed Exclusions – No
o Pre-authorisations for non-emergency treatments ensure that there are no unexpected costs
o Extensive case management supported by a qualified veterinarian as and when required
o Emergency Treatments – Yes (notify P.Uma within 30 days of treatment)
o Acute Illness – Yes
o Chronic cover – Yes (with pre-authorisation and case management)
o Hereditary Conditions cover – Yes
o Dental – Scale & Polish, Pre-existing conditions, Boarding Kennel, Cattery, Prescription Diet, Routine Care – deworming, vaccinations), Fertility & breeding such as sterilisation, artificial insemination and injuries resulting from breeding, Complementary Treatments eg Homeopathy, acupuncture – Not covered
o Claims are processed within 48 hours and payments are paid directly to the vet or the policy holder as required
Scientific Underwriting
o P.UMA utilises scientific underwriting allowing us to differentiate "good" risk from "bad" risk based on robust mathematical models.
oThrough the identification of the major predictors of claims, P.UMA is able to effectively manage risk both at time of signup and during the life of the policy.
o This allows P.UMA to cover for an affordable price.
Broker Marketing Advantages:
o Market to your existing client base through:
• Bulk emails
• Newsletters
• Annual Renewal
o Pet Shops, Breeders, Pet Related Events
• Increase your existing client base, giving you the opportunity to sell other insurance products.
PawPaw Pet Health Insurance is a product that we believe you could be offering and selling easily.
Thanks for your interest in our products!