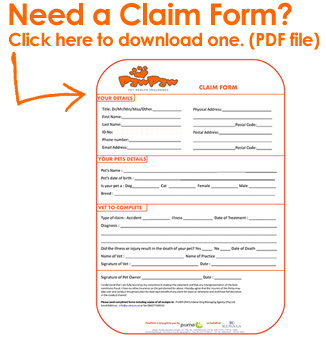 Broker Online Application Form
Please click here to access our online broker-only application form.
(Requires a login password, please contact us to obtain access.)
Alternatively, please find downloadable documents and application forms here:
** Clicking these links will open the PDF in a new tab to view, with the option of saving them for future use.
As a broker, if you have any questions or feedback, or need any help with any of the above, we're a phone call: 021 403 9177, Fax 021 403 9188 or email: info@pumainsurance.co.za away.

Alternatively, please use the contact form available HERE to reach us, and we'll get back to you.
Have you insured the whole family?
Introducing: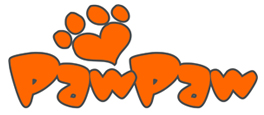 PawPaw Pet Health Insurance
PawPaw is an innovative Pet Insurance product for South Africa that provides cover for veterinary costs that South African pets may incur due to illness or injury. PawPaw is an affordable solution for any family with cats or dogs.
The Market
South Africa has the worlds 6th largest population of pet dogs with approximately 9.1 million pet dogs, with as many domestic cats.
There are less than 30 000 pets that are currently insured in South Africa, so there is a huge untapped market.
Taking these figures into account,  we have designed PawPaw Pet Health Insurance to the huge need in the market by offering affordable, ethical and transparent insurance administration of this superb product. Take a look at our hugely competitive pricing structure in comparison to most other leaders in the field.
(data and map from worldofmaps.com)
Specialist underwriting
With such a specialized product, specialist underwriting is required, PawPaw offers a panel of highly experienced underwriters, Ensuring you and your clients receive the best service possible.
Expertise
Knowing what a cruciate ligament is, isn't your everyday brokers role, That's why at PawPaw we have a highly skilled panel of administrators, We offer full broker support. All you as a broker need to do is sell, the rest is taken care of by us. Our highly skilled team includes insurance, medical, finance, risk and veterinary expertise which ensures that all claims and underwriting is done with the best interests of your pets and the sustainability of the risk pool.
KEY POINTS- (ILLNESS AND INJURY PLAN)
1. Premium: Dog – R255 Cat R178
2. Age – Older than 8 weeks and younger than 8 years at inception
3. Waiting Period – 30 days from start date of policy. Accidental injuries covered from date of inception.
4. No Condition specific waiting periods – (unless specifically underwritten because of illness history)
5. No Breed related conditions excluded
6. No Sub Limits
7. No Annual Limit- Individual case management
8. Policy Excess – 10% of every claim with a minimum R200.00 per claim
9. Our Claims are processed within 72 hours and payments are paid to the vet or the policy
holder as required
10. Pre-authorisations (for non-emergency treatments) ensure that there are no unexpected
shortfalls
What's covered
1. Treatment for acute Illness and injury, This includes:
2. Consultation
3. Medication
4. Diagnostic investigations
5. Surgery
6. Pathology
7. Radiology
8. Chronic cover – with pre-authorisation and clinical treatment protocol. Additional premium
9. Hereditary Conditions cover – provided it's not pre-existing.
10. Supportive Rehabilitation (post surgery) – subject to pre-approval and treatment protocols.
What's not covered
1. Pre-existing conditions as well as any conditions that arise during the waiting period/ condition specific waiting period.
2. Boarding Kennels and Catteries
3. Routine Care (de-worming, vaccinations, grooming, flea/tick treatment, prescription diets, etc)
4. Fertility & breeding (such as sterilization, artificial insemination and injuries resulting from breeding, birthing and birthing Complications)
5. Complementary Treatments/alternative treatments e.g. Homeopathy, acupuncture.
PawPaw lifestyle benefits
PawPaw now offers lifestyle benefits on the illness and injury product. What's included:
1. One annual check up: Policy holders can now enjoy the benefit of an annual check on their
pet. PawPaw will reimburse up to R600 per policy year for an annual check up. OR
2. Puppy socialization class: PawPaw will reimburse up to R600 per policy year for puppy
socialization or behavioral classes.
3. Cremation benefit: PawPaw will reimburse up toR1000 in the event of a cremation claim.
KEY POINTS- ACCIDENTAL ONLY
1. Premium: Cat/Dog R107 (Accident Only Cover)
2. Age – Animals over the age of 8 years only at inception
3. No Microchip, permanent identification or tattoo required
4. No Breed related conditions excluded
5. Annual limit – R20 000
6. Policy Excess – 10% of every claim with a minimum of R200.00 per claim
7. Our Claims are processed within 72hours and payments are paid to the vet or the policy holder as required
8. Pre-authorisations (for non-emergency treatments) ensure that there are no unexpected costs
What's covered– (For the purposes of this policy, an accident must be a direct consequence of at least one of the following)
1. Motor vehicle accident
2. A burn or electrocution
3. A fall from an elevated position
4. A near drowning
5. The actions of another animal
6. A swallowed or embedded foreign object requiring surgical or endoscopic removal
7. A snake bite
8. An allergic reaction to an insect bite other than tick or flea bites.
9. Biliary (tick bite fever /bosluiskoors) is covered as an accident.
10. Poisoning
11. Or an accident is any event that results in
12. A fractured bone.
13. A traumatic ligament or tendon injury
14. Lacerations, abrasions or wounds
15. A gastric torsion (Gastric dilation volvulus)
*To be covered as an accidental injury, any diagnosis must be made within 48 hours of the time of the accident.
Whats not covered
1. Any sickness, disease, infection or any change in a pets health which is not caused by an accidental injury
2. Any invoices submitted more than 60 days after the date of last treatment.
3. The costs for any treatments for injuries incurred outside of the Republic of South Africa.
4. Any treatment by person/s not registered with the South African Veterinary Council.
5. Any allergic reaction to a vaccine or medication.
6. Any surgical items that can be used more than once. These are non-chargeable items.
7. The costs of any prosthesis, implants or transplantation
8. Any injury caused by negligence. P.UMA will report all abuse to the S.P.C.A.
THANKS FOR YOUR INTEREST IN PAWPAW!
Broker Marketing Advantages:
o Market to your existing client base through:
• Bulk emails
• Newsletters
• Annual Renewal
o Pet Shops, Breeders, Pet Related Events
• Increase your existing client base, giving you the opportunity to sell other insurance products.
PawPaw Pet Health Insurance is a product that we believe you could be offering and selling easily.
Thanks for your interest in our products!